Sharon Dunne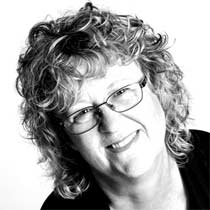 When I first met Sharon I was impressed by her story so far. Her journey started as an employed dental Practice Manager who had to work really hard to keep the dental practice fully staffed because team members were frequently not in work due to leave, holiday or sickness. So she came up with a solution to supply dental practices with temporary team members and through her own ambition and determination built the business from just her, initially, to 186 team members and fourteen managers.
Impressively after just a few years in business Sharon and her team won the prestigious Investor in People Award (Bronze) demonstrating their commitment to finding great team members and looking after them, who in turn deliver a great service to their clients.
But the two main reasons we were meeting was to help plug a cash-flow hole because the rapid growth of the business had taken its toll on the bank balance. And to free up some time for Sharon who was working harder and longer hours than ever.
I started telling Sharon about the PROFITS Principles and she instantly got it. She could see right away that cash follows profit and that we needed to focus on her key metrics, the key areas that drive success in her business, and link them to her goals to improve the cash flow of the business. She could also see that profit was key to helping her to delegate some of her tasks to new team members.
We worked on why clients use her business, increased prices to reflect their superior service, created ways to motivate and incentivise the team through monthly measurement of key metrics and created a long-term business strategy to work towards and check against.
We've been working together since July 2013 and the results speak for themselves. At the time of writing these are the results of Sharon's and her teams' hard work:
Sales have increased by 123% to £2.2m. Gross profit has increased by 292% and net profit increased by 3043%. Almost unbelievable right! These guys work extremely hard and extremely well. To get these results the team has increased by 138% and the management team has increased by 40%.
As a result of the growth and tighter cash control the net cash position of the business has increased by 1085%.
Sharon's personal income has increased by 70% and we've saved her over £26,500 in tax by being more tax efficient.
Sharon now has more time to spend with her husband and travel to more destinations than before, through delegation and making sure she leaves the office at 5pm. This is instead of her husband not really knowing who she is because of the late nights and weekends that she was working.
Sharon's business is now the stand-out leader in her industry and still continues to grow throughout the UK.
A remarkable lady, team, and business.
Comments
comments