Adam Cox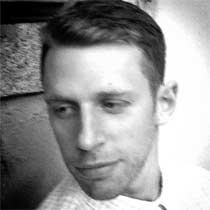 Adam and I first met at the Key Person of Influence programme that started in 2012 but it wasn't until the latter stages of the programme that we started to get to know each other. There were fifty people in our group, but we eventually got round to speaking to each other.
When Adam and I did speak we instantly clicked. It was like we had been friends for ages instead of only a few weeks. The more we got to know each other the more we realised we had in common.
We both are Liverpool FC fans, love performance cars, especially the Aston Martin DB9, love music, play the guitar and enjoy a trip to the cinema. We're both similar types of people; the biggest difference is that Adam comes from a health point of view and I come from a business point of view. Most interestingly, deep down, we both were facing similar internal challenges and obstacles.
I was also amazed and inspired by Adam's story so far. He left his life in Hull to move to London with nothing but a change of clothes. He built a successful and extremely profitable personal trainer business but realised that wasn't his calling and enrolled on the C.H.E.K. Institute training programme. Adam is now one of the top C.H.E.K. practitioners in the UK and he mentors other trainees.
It felt like we were destined to meet so it was only natural that we would help each other.
Adam, being a holistic wellbeing coach, helped me and still does, to become as healthy as I can from a spiritual, emotional, mental and physical perspective. We both believe that if we are as close to optimal health as we can be then we will function better in all areas of life and enjoy life as we are supposed to enjoy it. I also wanted to squeeze back into my old thirty-one-inch jeans.
I helped Adam move his business towards where he envisioned it to be from owning a job working on a time for money basis to owning a business and doing only the things in it that he loves to do while he and his team are paid well for the life-changing work they do.
When we first started working together, Adam was working lots of hours and felt trapped on a treadmill, unable to get off or move forwards without working even more hours. His health was suffering as a result. He was making money but not what his skill set, and what he believed, was worth.
Adam owned a job and was working on a time for money basis without being able to see how to improve his situation, but he did notice his situation needed to change. He was working five and a half days, totalling at least fifty hours, per week, with just enough income to pay the bills and keep a small amount of profit aside for when and if the business needed it.
After our first session together Adam got huge clarity on his endgame vision not just for his business but for his ideal life. This provided the backbone to our sessions as we worked closer to his ideal future.
We worked on his service packages, his pricing, how he uses his time, who his ideal client is and what roles he really loves in his business. Taking the required parts from the PROFITS Principles and applying them to his situation.
The changes Adam has implemented in the first twelve months of working together are amazing. He has been able to cut down the hours he works to five days, totalling thirty-five hours, per week, two days of which are dedicated to working ON his business. He has brought in a new team member to work with clients two days per week and has increased his sales per client by at least 10%, having two price increases in twelve months, which all of his clients agreed with and some said "about time".
Adam's commitment and work rate to changing his business from time for money to a value-added approach has been inspiring. He's also able to take what he has learnt about his own journey to further help his clients in their health challenges. Adding to his already knowledgeable and highly skilled mind.
Comments
comments